Newborn photos and one year photos are usually a must for parents. What about those precious months in between? Olivia's session is the prime example of the importance of milestone sessions. The week she visited me at the studio was the same week she started making the "duck face". Haha, at least that's what her mom, dad, and I have have be calling it. She pucker up those cute little lips as far as she could as if she is in a frozen kiss. We thought at the time it as a funny face and tried to get her to smile. After looking through all the images I found some of the duck face shots are too adorable to pass by. So I included some in the proofs and guess what? They turned out to be some of mom's favorites. What's really special is when we met up two weeks later, Olivia stopped doing the duck face! I'm so glad we were able to capture her expression that's unique to the short time.
Every stage of a baby's first year will pass by in a blink. That's why I recommend newborn, 3 months, 6 months, 9 months, and 12 months sessions. Please contact me if you are interested in booking a "First Year Collection". After that an annual family session will be good. Fall is a really popular time for family sessions because of Holiday Cards. Those book up fast so make sure you schedule them during the summer. If you want to capture your little ones' growth more frequently, then I recommend mixing in a few themed sessions through out the year. You can even change up the themes year by year for variety.
Without further ado....introducing the cutest duck face you'll see anywhere. Yes, this cutie can also smile so make sure you scroll down.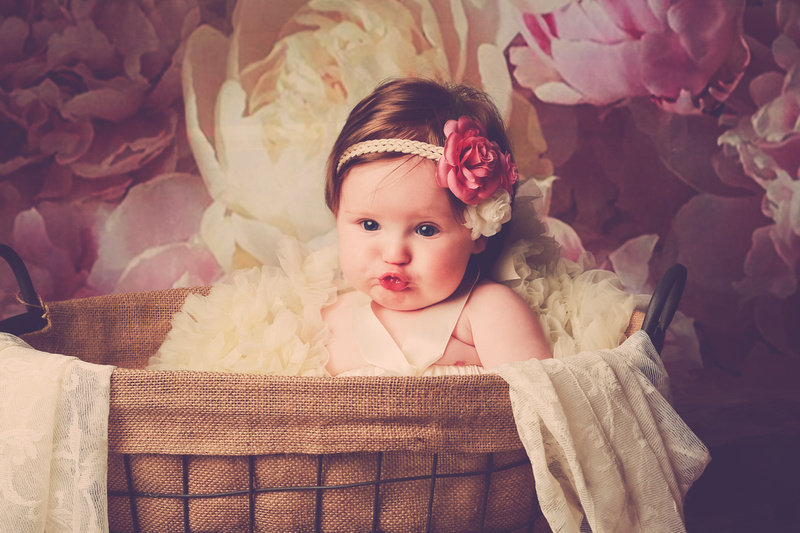 sadf